TOAST, a free-roaming space shooter where you play as a race of toast people called the Toastorians. Your mission is to fly around space destroying the other breakfast food related races of Baconites, Egg Men, Porridgeans and Cerealians. The game world is randomly generated each time you play, making it a new experience every time.
This project was developed in a 'game jam' competition called Three Thing Game at our university. The idea is that each team is given three random words from a bucket of interesting words as inspiration and a guideline to create the game with. Our three words were fighting, toast, and party.
The game was developed by Danny Brown, Nick Case and myself over the period of a week. My main role was graphic design and I created over 30 art assets for the game.
Our game came into the final top 8 games out of about 40 participating teams. To find out more, check out https://robcrocombe.com/tag/toast/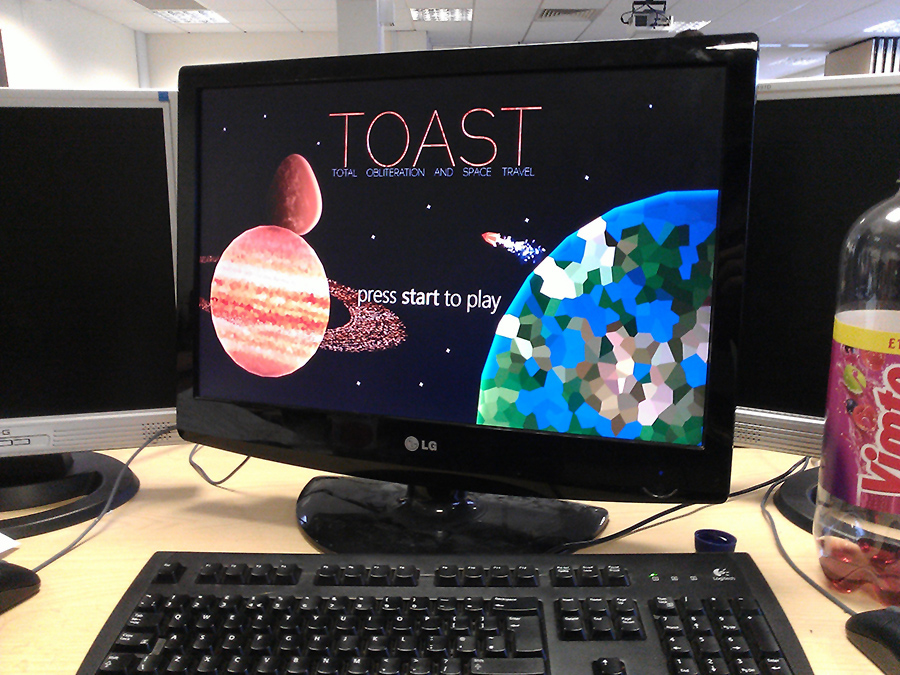 TOAST's start screen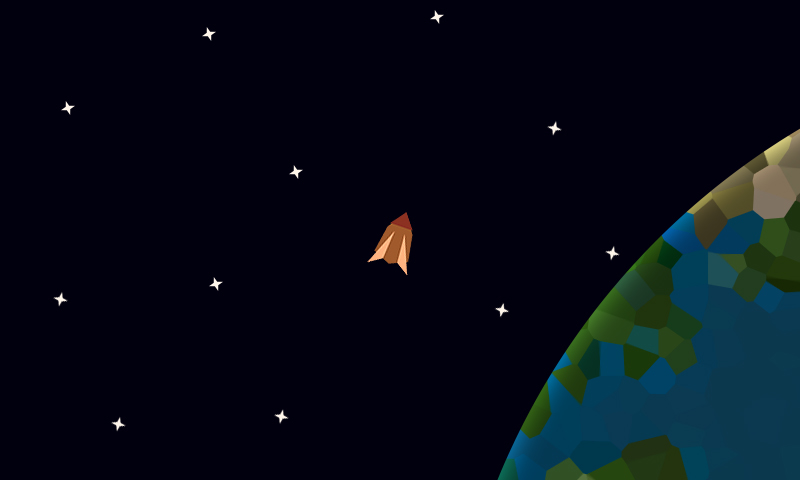 Original concept screenshot that inspired the visual style of the game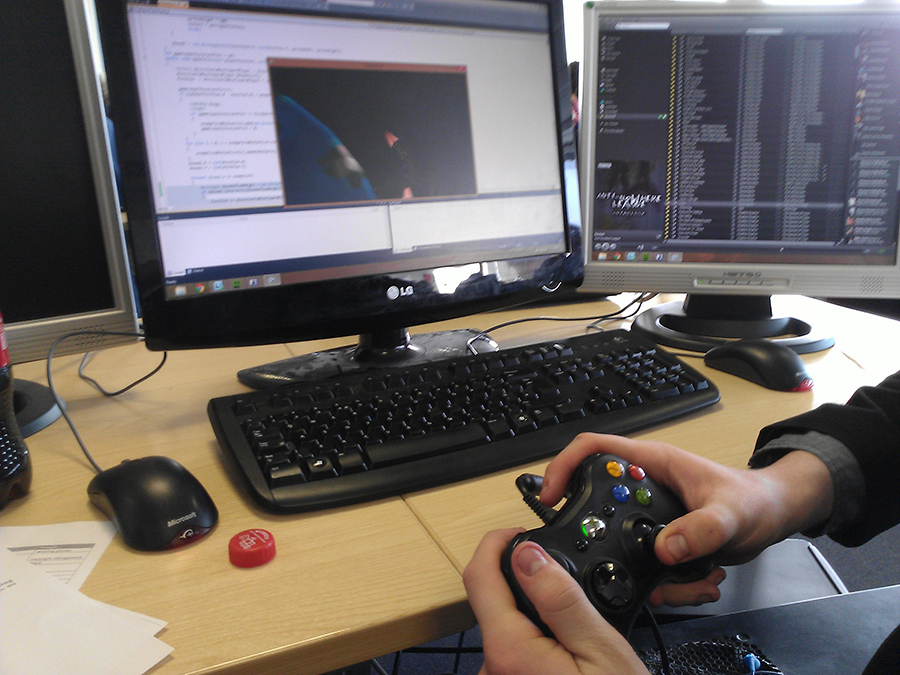 The game being played with an Xbox controller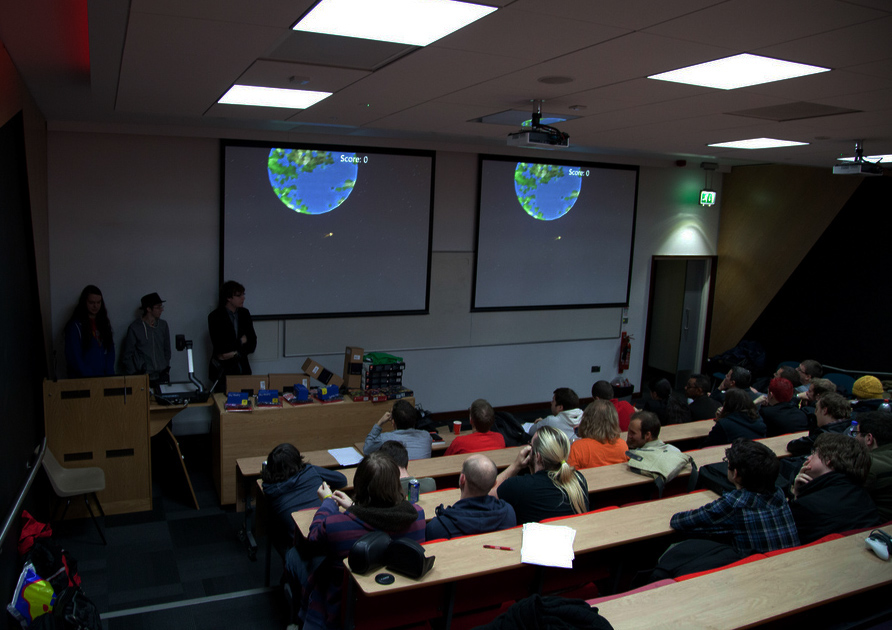 We demonstrated the game in front of the judges and some of our peers