Overview
Discover and create colour themes that can inspire any project with Kuler Touch for Windows 8. No matter what you're creating, with Kuler Touch you can experiment quickly with colour variations and browse thousands of themes from the Adobe Kuler community. Find out more about Adobe Kuler (now rebranded as Adobe Color CC) here.
Features
View thousands of themes from the Kuler community.
Favorite the themes you love the most.
Create your own themes or edit ones that others have made.
Optimized for touch and Windows 8 – better than the Kuler website.
Search and share themes with Windows 8 charms.
EDIT 14/05/2014 - Adobe have deprecated their Kuler API, so this app currently does not function as intended.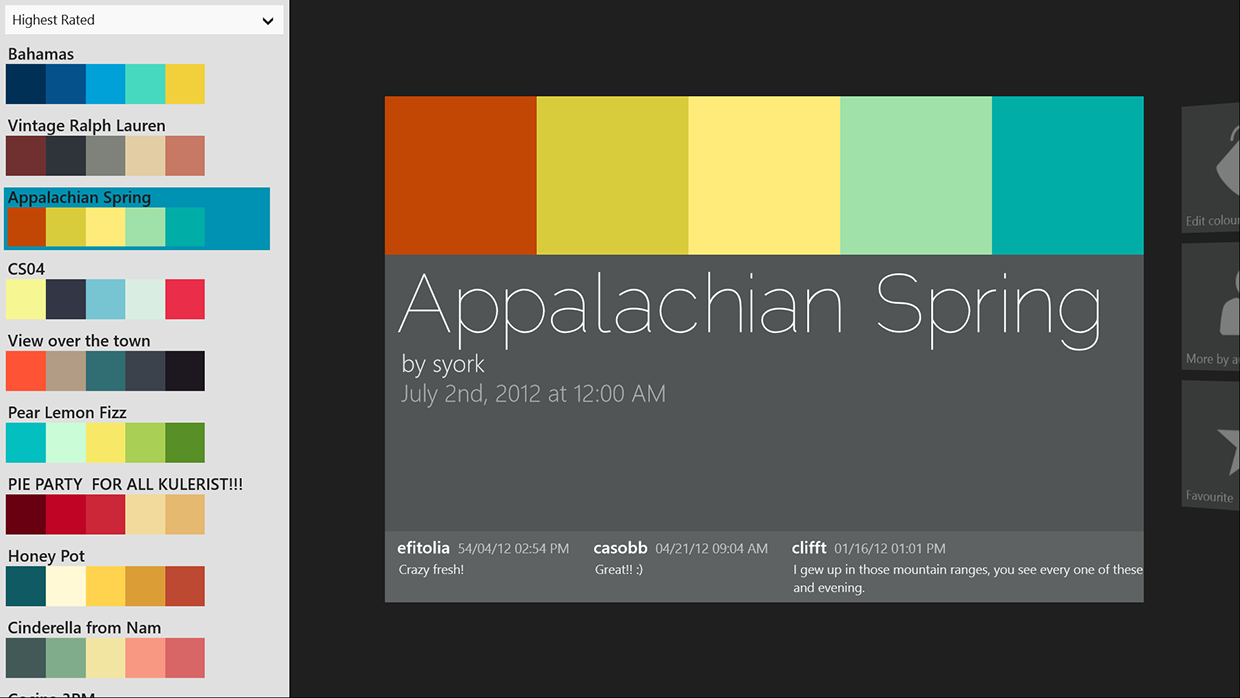 View colourful themes in a clean, stylish app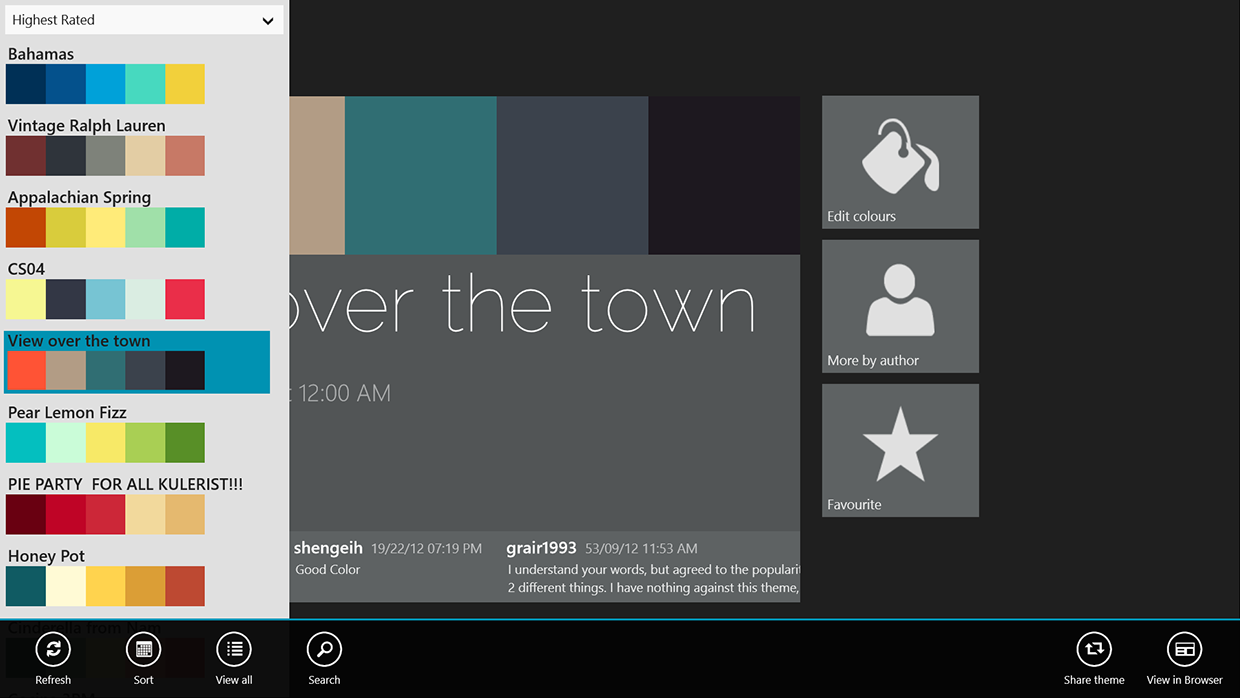 Edit, favorite and see more themes by any Kuler user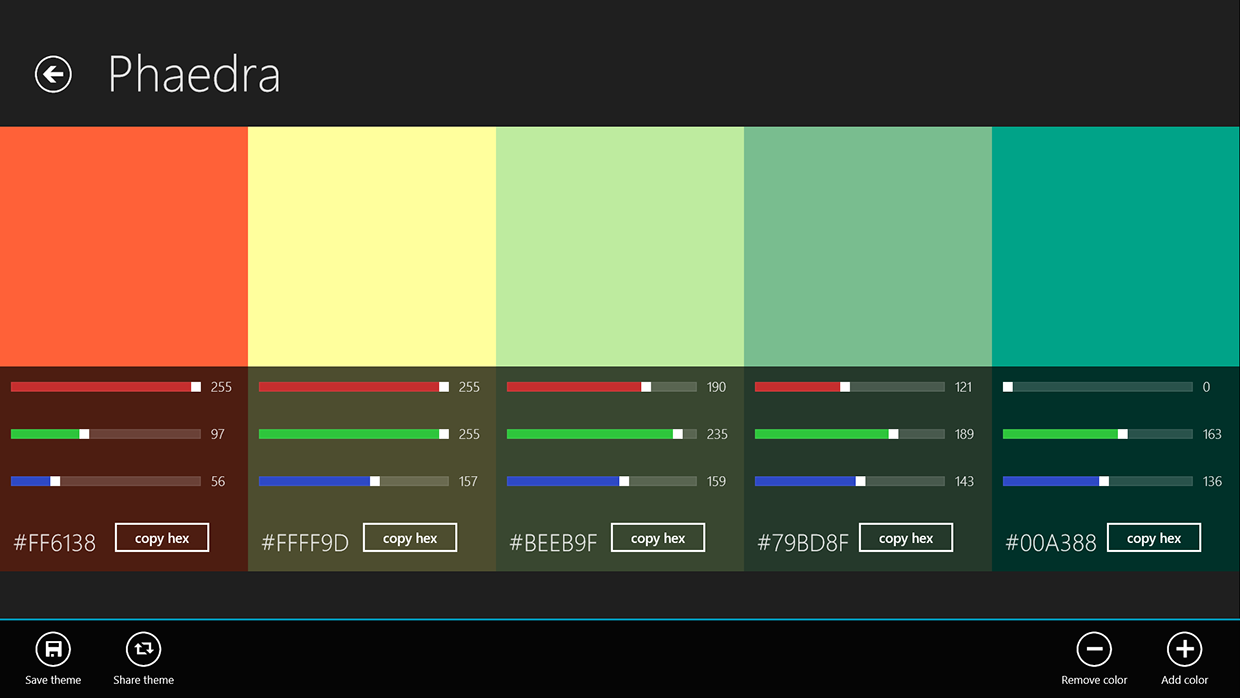 Easy editing and the ability to copy the hex code of any colour to use in your projects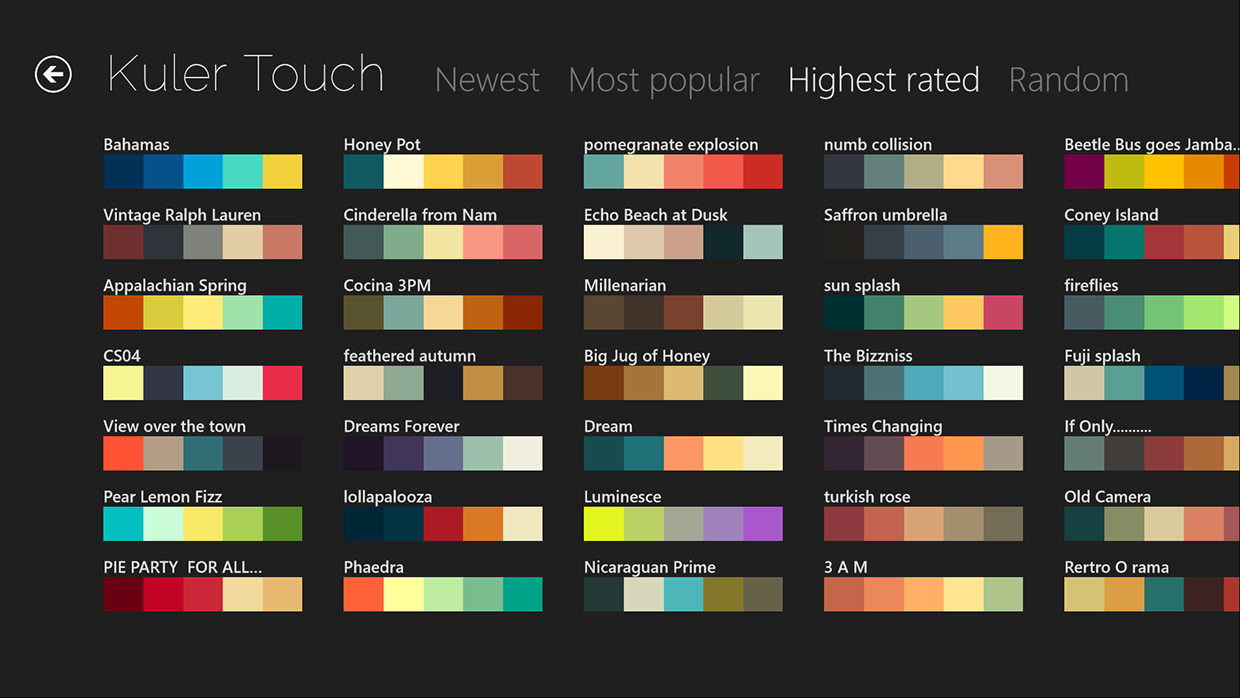 View thousands of themes created by the Kuler community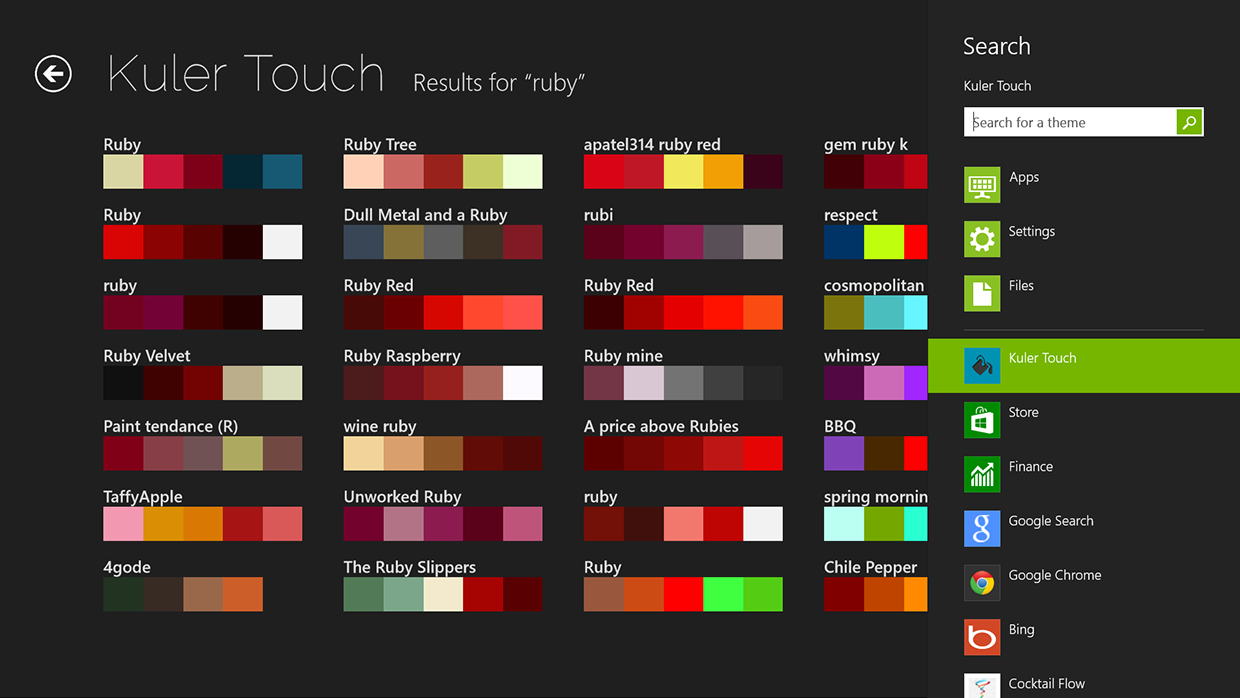 Search for anything you want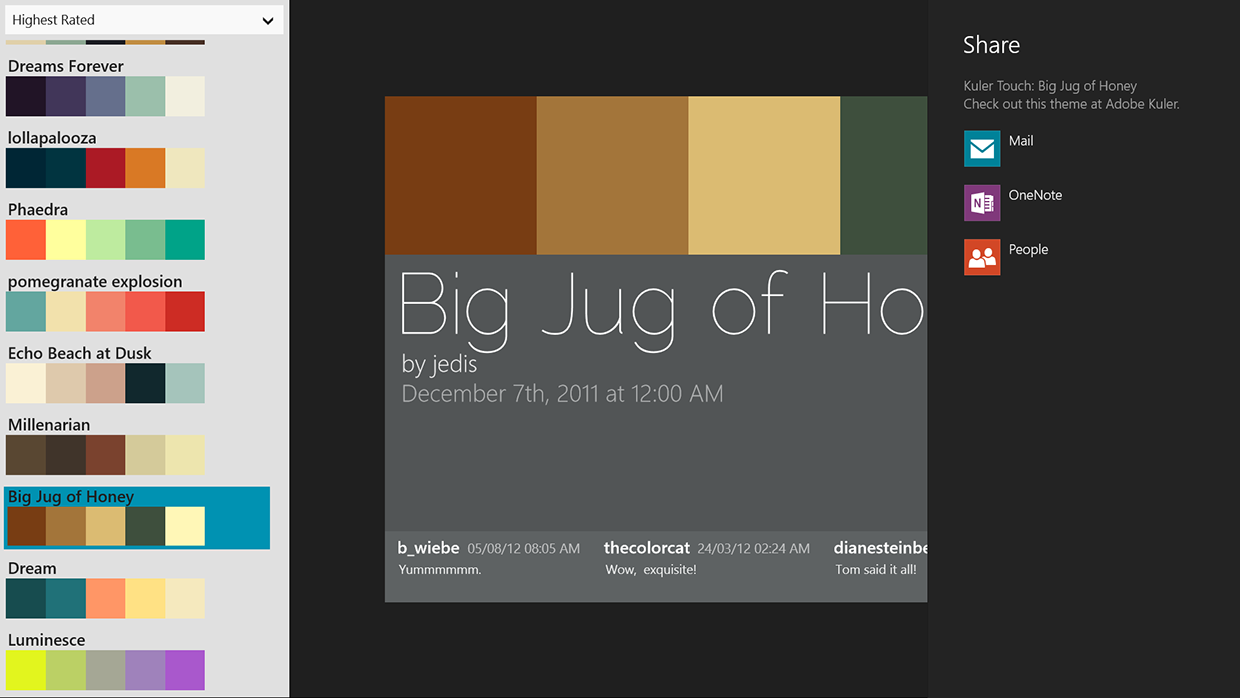 Share any theme you find or create